FashionMat® featured on Designing Spaces aired on Lifetime TV
Our new line of fashionable and functional floor mats was featured on Designing Spaces on Lifetime TV . The segment showcased our three new printed FashionMat® designs that help create a look and feel that fits your life and lifestyle. These new decorative mats are sure to bring out your sense of style and create a happy, productive workspace in your home or office.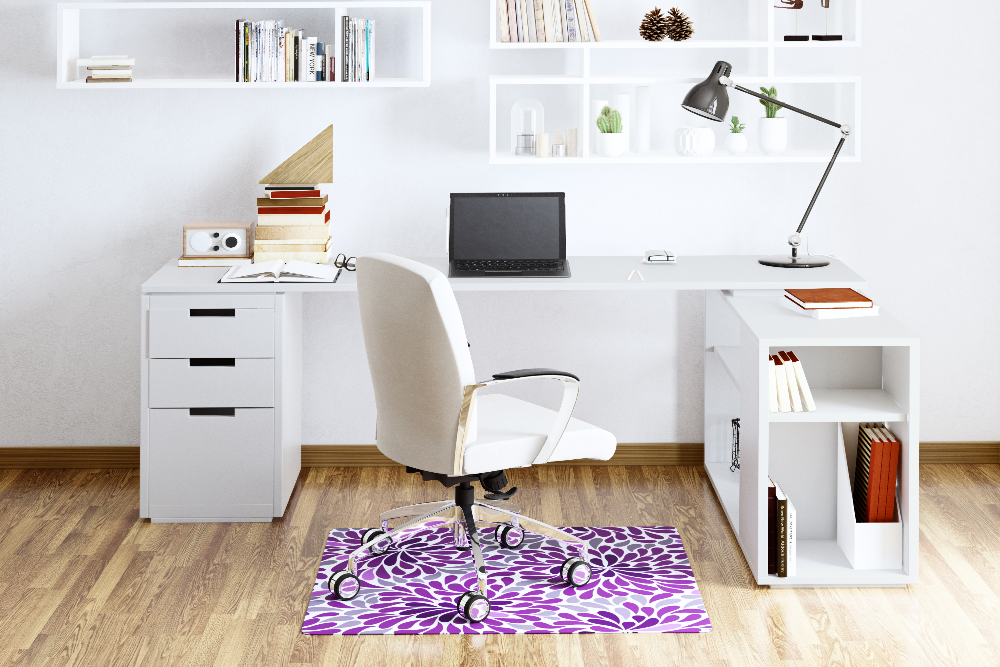 Make the Space Your Own
You've worked hard to cultivate a look that fits your life. Let your personality shine through elegant, playful patterns that evoke a sense of fashion and fun. Easy-glide, printed laminate FashionMats are perfect for home, office, classroom and dorm room. These non-studded mats are designed for use on hard floors and flat pile carpets up to 1/4″ thick. Having one of our fashion-forward decorative mats under your chair is more than an attractive addition to a space. It also makes moving the chair around the workspace much easier. This enables you to be more productive and happier while you work. They also help preserve the flooring and protect it from wear and tear. These diamond-pattern floor mats and other choices are available in single- and bulk-purchase options to help you fit virtually any type of floor plan.
---