Back to Blog List
Topics/Previous Posts
Fall Football and Fun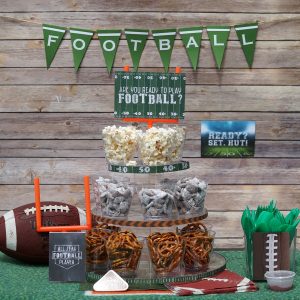 Easy DIY Football Themed Party Ideas
Fall is right around the corner, and with that comes Football Season.
Whether you're watching the NFL or High School Football, a few simple snacks
are always welcomed by the fans.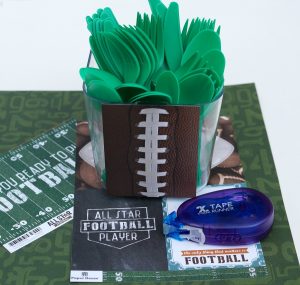 To keep the decorating easy, use a few sheets of Football themed scrapbook paper.
I used one of the 3″ x 4″ sections and attached it to the front of a small stackable caddy container (from the Deflecto Stackable Caddy Organizer
) with repositionable tape to make a silverware holder.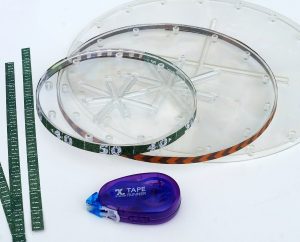 The Deflecto 3-Tier Dessert Stand is the perfect tailgating companion.
It is easy to put together and folds flat for compact storing and transporting. Use football-themed washi tape or strips of cut paper and adhere it around the edges of the tiers for added fun. (Make sure to use repositionable adhesive. )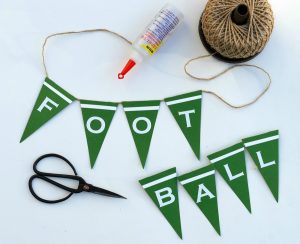 Back to Blog List