Back to Blog List
Topics/Previous Posts
Colorful Tie Dye Birthday Party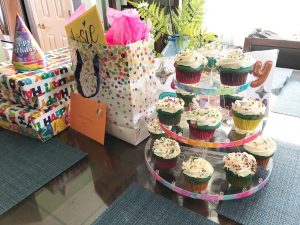 What's more fun than a Colorful Tie Dyed Themed Birthday Party?
When you're a young pre-teen, you want a birthday party that is fun and colorful and what's more colorful than tie-dye.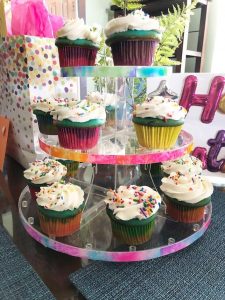 Featured Storage: Deflecto 3-Tier Dessert Stand
The icing on the cupcake is the Deflecto 3-Tier Dessert Stand, which is easy to assemble and then flattens for storage.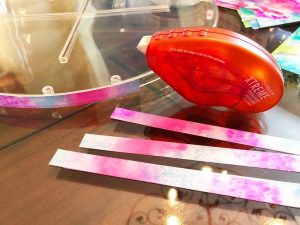 The Deflecto 3-Tier Dessert Stand is quick to assemble in four easy steps. It's made of durable and washable clear acrylic and even has holes around the tiers for cake pops or lollipops. And each tier has a 1/4″ edge that makes customizing a breeze!
To decorate the dessert stand, we cut tie-dye paper into 1/4″ wide strips using a paper trimmer and attached them with a tape roller.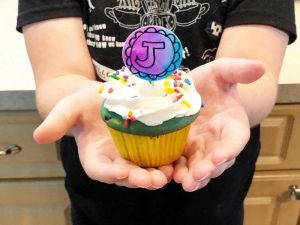 Did somebody say cupcakes? Yes, please.
The Tie-Dye Themed Birthday Party was created by Design Team Member Beth Watson. For more tie-dye party ideas visit Beth's Blog here.
Share your projects and ideas with use using #DeflectoAtHome #DeflectoCrafts
Back to Blog List