Back to Blog List
Topics/Previous Posts
Fall Scarecrow Craft for Kids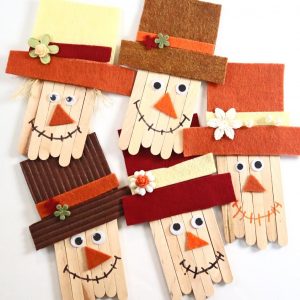 Craft Stick Scarecrows are a fun and easy kids craft project for Fall.
Featured Storage: Deflecto Caddy Storage Tray
Materials Used:
Craft Sticks

Glue

Felt (or construction paper)

Scissors

Small Flowers

Googly Eyes

Black Marker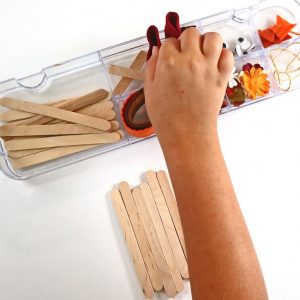 Start with all the supplies organized into the Deflecto Caddy Storage Tray.

When the kids can see the supplies they will use, it helps make crafting happier and easier.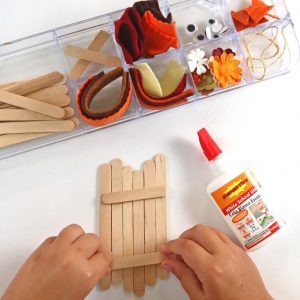 Pull out seven craft sticks (also known as popsicle sticks) and cut one in half – a parent will need to this part. Set up six sticks in a row, stagger them for a little extra interest, and using kids white school glue use the two half sticks to hold the set of 6 together by gluing them perpendicularly.
Cut felt (or construction paper) into 3 sections in any fall colors you want.
The section are the following measurements:

Square hat top 3 x 3 inches

Bottom hat section 1 x 4 inches

Hat band 3 x 0.5 inches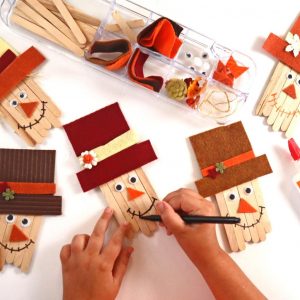 To finish the scarecrow glue on the googly eyes, triangle nose and draw in the mouth.
The Craft Stick Scarecrows were created by Design Team Member Erin Reed.
Share your projects and ideas with us using #DeflectoAtHome #DeflectoCrafts on social media.
Back to Blog List