Back to Blog List
Topics/Previous Posts
Organize Kids' Spaces Around your Home
My children have their toys and books everywhere. As a parent, do you feel that way too? Even if my kids have a playroom, an at-home learning center, and their own bedroom, a few of their toys end up making their way out of their room and into our adult space. To make our home more functional and happy, I love using Deflecto's Antimicrobial Kids Storage. Here are some tips I've used throughout my home to keep this mom happy.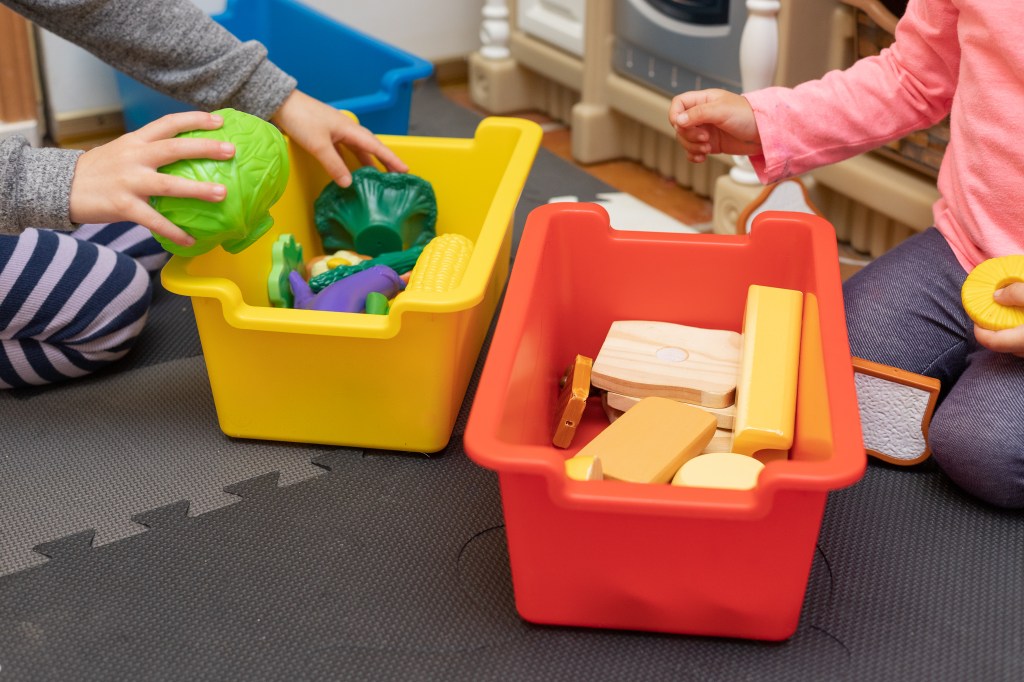 ---
Kitchen
While I am making meals for the family and the kids want to keep me company in the kitchen, I like to keep their tiny hands busy with activity. Like making a menu for the family to have while we play "Fancy Restaurant" for dinner. The Antimicrobial Kids Storage Caddy is perfect for children to easily grab for a quick craft. I have some scrap paper, markers, crayons, and glue for the kids to get creative with right before it's time for us to eat our meal.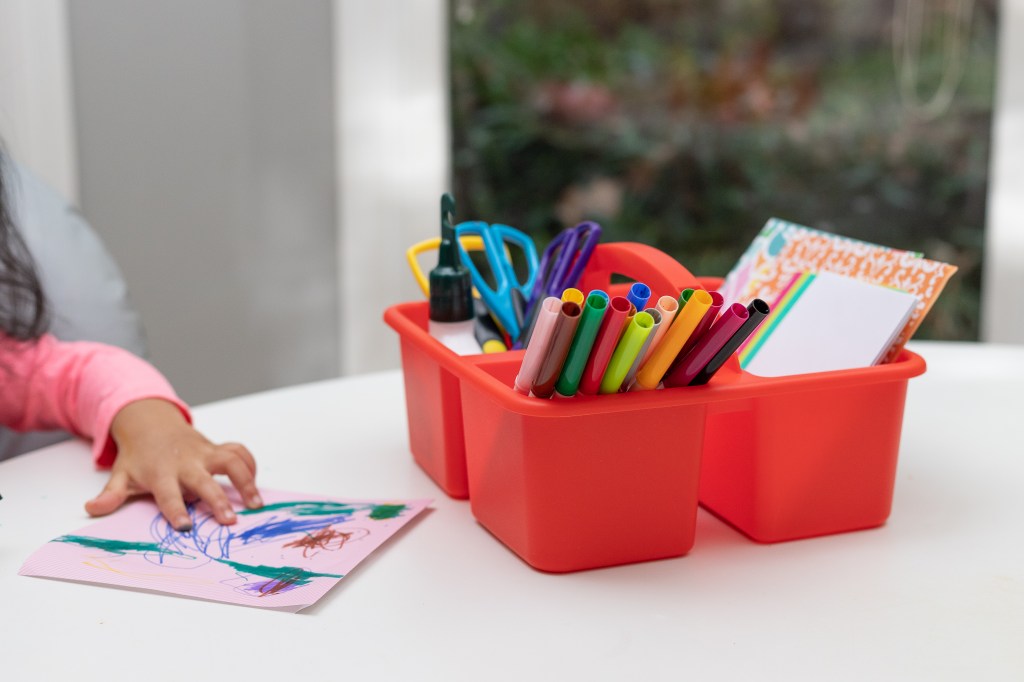 ---
Playroom
In my children's playroom, the Antimicrobial Kids Rectangular Storage Bin really helps keep toys organized. I've used it for various food toys near the play kitchen and hand puppets right next to the puppet theatre. Organizing by color can teach children how to keep toys clean and organized also.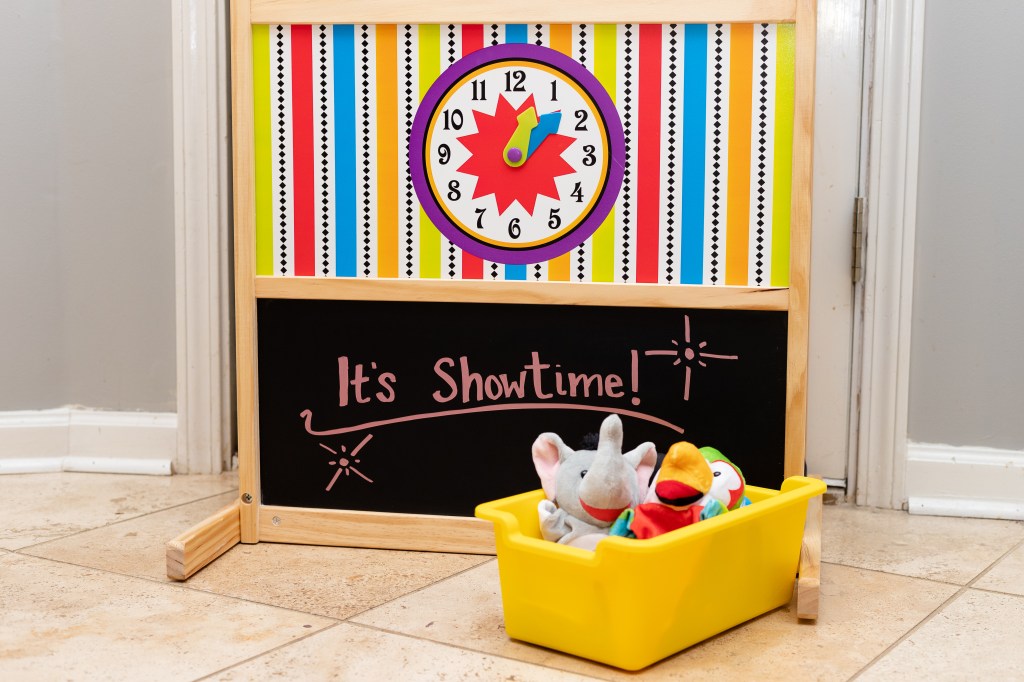 ---
Children's Bedroom
In our household, we dedicate quiet time in the afternoon for the children. During that time, they can read a book, take a nap, or play alone quietly. This really helps, especially when my husband and I are working remotely from home. In the kid's rooms, the Antimicrobial Kids Storage 2.5 Qt. Tote is perfect for storing smaller items like character figurines. Need a little more space? Simply stack multiple totes on top of each other for more space-saving storage.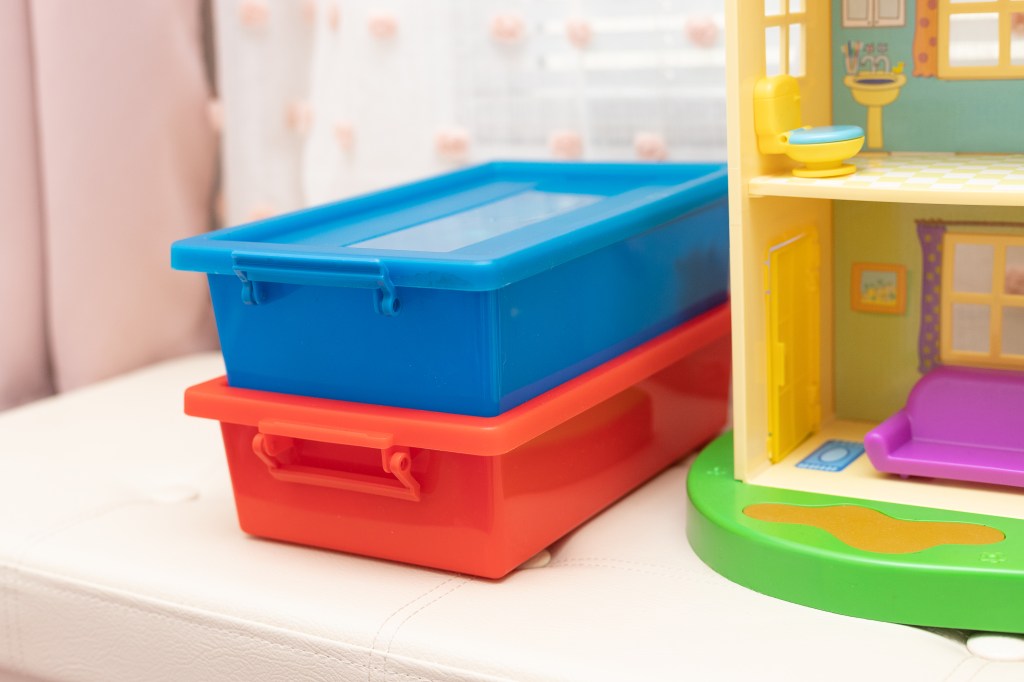 ---
Parents Room
Right before bedtime, our kids love to read. Sometimes, they love to sn
uggle in our master bedroom with a good book in tow. I like to use the Antimicrobial Kids Book Bin and assign a color for each child's book. When it's storytime, each child chooses a book from their bin and hands it over to my husband or me to read. It's the perfect way to keep their books in our space organized.
Occasionally, I can get overwhelmed with my kids' toys and books everywhere. I'm glad for the Antimicrobial Kids Storage system. Not only does it help keep our household organized, but it also helps reduce the spread of germs.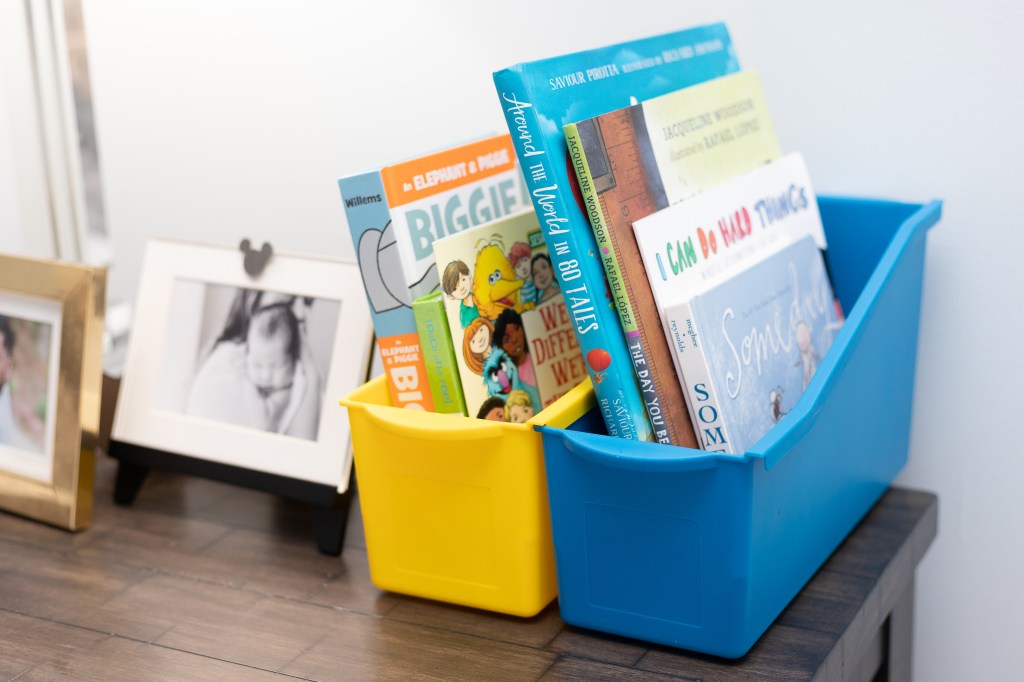 Share your projects and ideas with us using #DeflectoAtHome on social media.
Back to Blog List