Back to Blog List
Topics/Previous Posts
Tips for Home Office Organization
Working in the office may look a little different this year since many of us are working from home. I don't know about you, but I am ​so​ easily distracted. My daughter's toys and artwork can get cluttered with my work, making it difficult to find what I need for work. That's why it's so important that my home office is as productive, organized, and efficient as possible. Luckily, Deflecto offers amazing storage solutions to help me focus on what's really important for me- working on growing my small business. Here are my tips to help you keep your home office organized with Deflecto, so you can knock out your work projects instead of making it a project to find that spreadsheet for a meeting.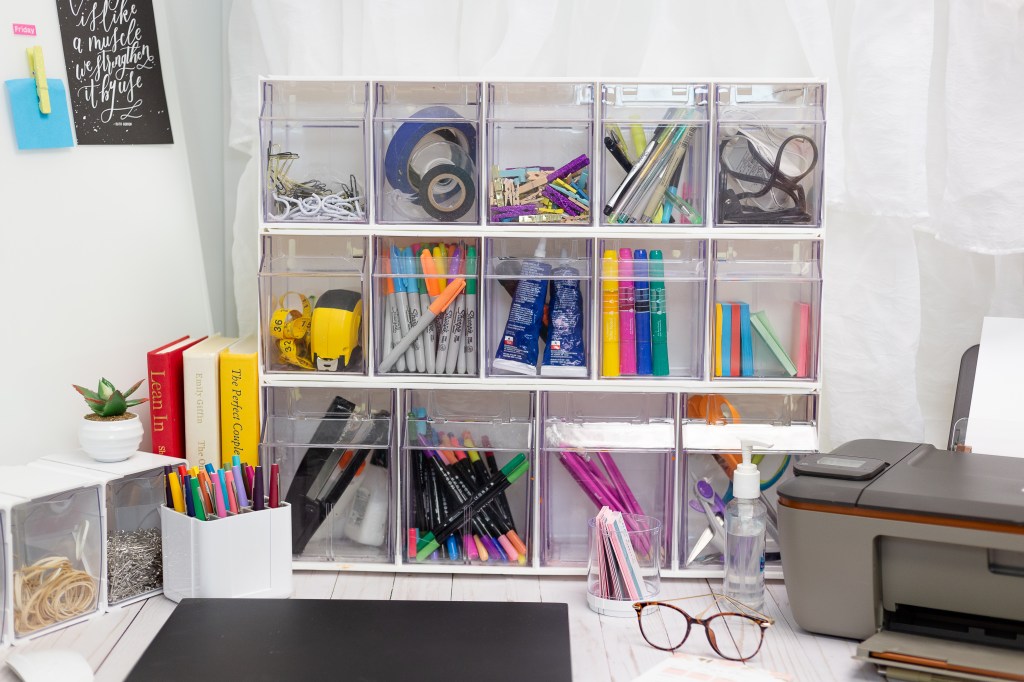 ---
Featured Storage Containers:
---
When organizing my space, I like to look for clear, acrylic containers like the T​ilt Bin® Interlocking Storage Organizers, so that I can see everything I need right away. Visualizing all my office supplies really helps me save my mental bandwidth for project management instead of trying to recall where I placed my laptop charger. Everything from Post-it notes, measuring tapes, chargers, and cords fits so well into the clear tilt bins. The lift and lock feature makes it super simple to stack and store for more storage space- a must for my small home office.

I'm always thinking about innovative ways to bring creativity into my client's products. This also translates into my home office! I love these Interlocking Stacking Organizers and the vertical space options they provide, however, I like to use them for other needs as well. Don't be afraid to get creative with your Deflecto storage solutions to make it work for your needs! I turned my interlocking stacking organizer into a business card holder- and it works fabulously. What storage container can you use in a different way that works for your needs?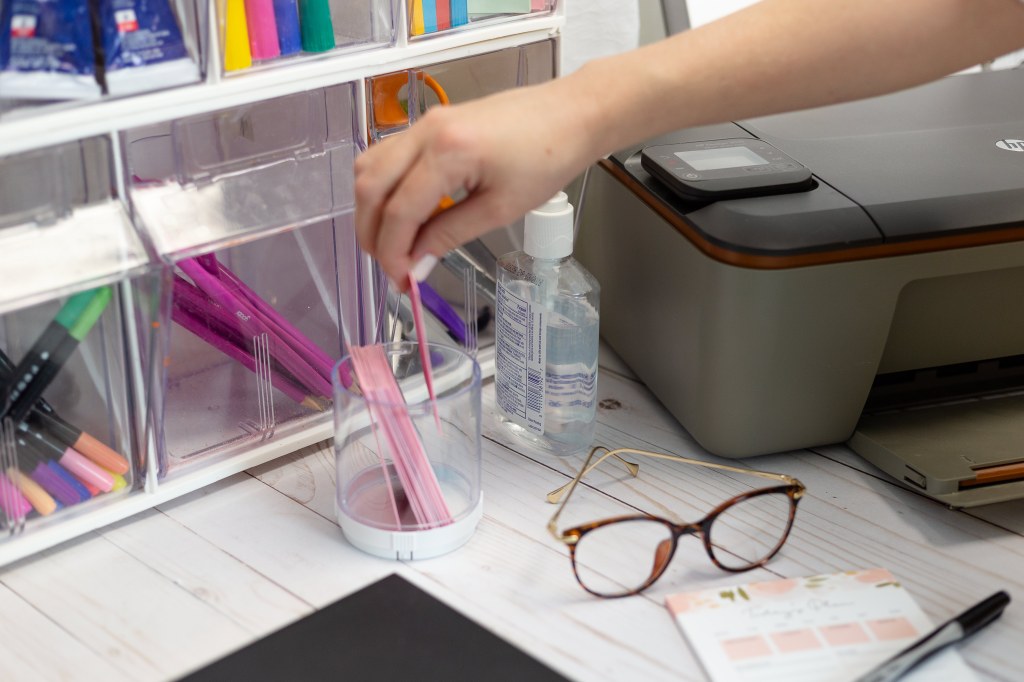 ---
Working from home this year doesn't have to be a chaotic, unorganized mess. Let me know which of these tips you used to maintain order so you can keep organized and productive.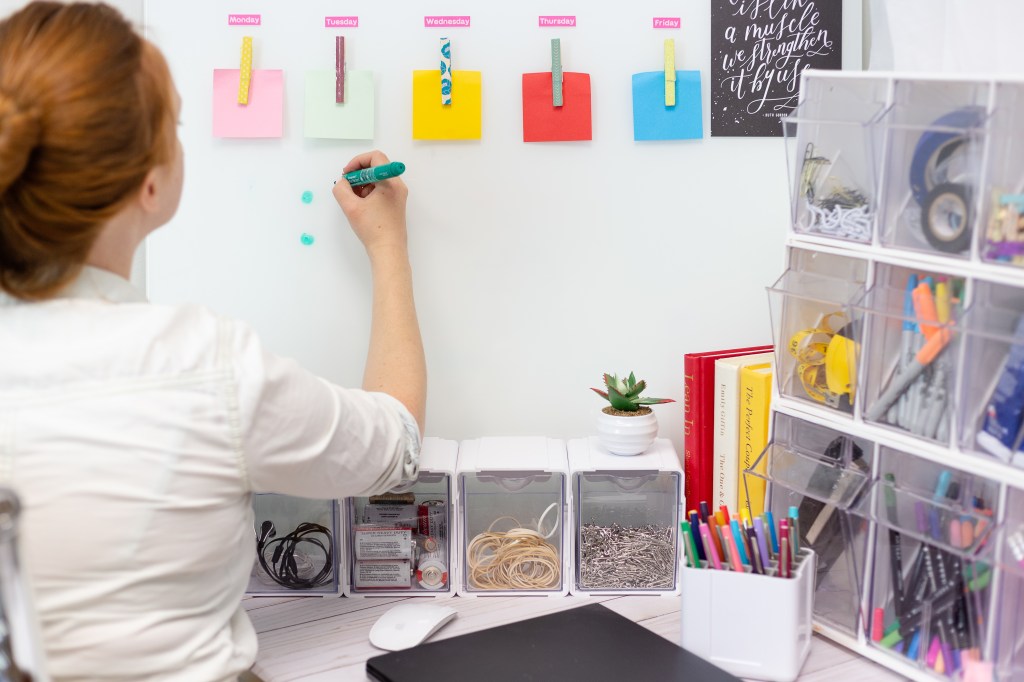 Share your projects and ideas with us using: #DeflectoAtHome
Back to Blog List