Back to Blog List
Topics/Previous Posts
Black History Month Employee Spotlight: Jacqueline Anderson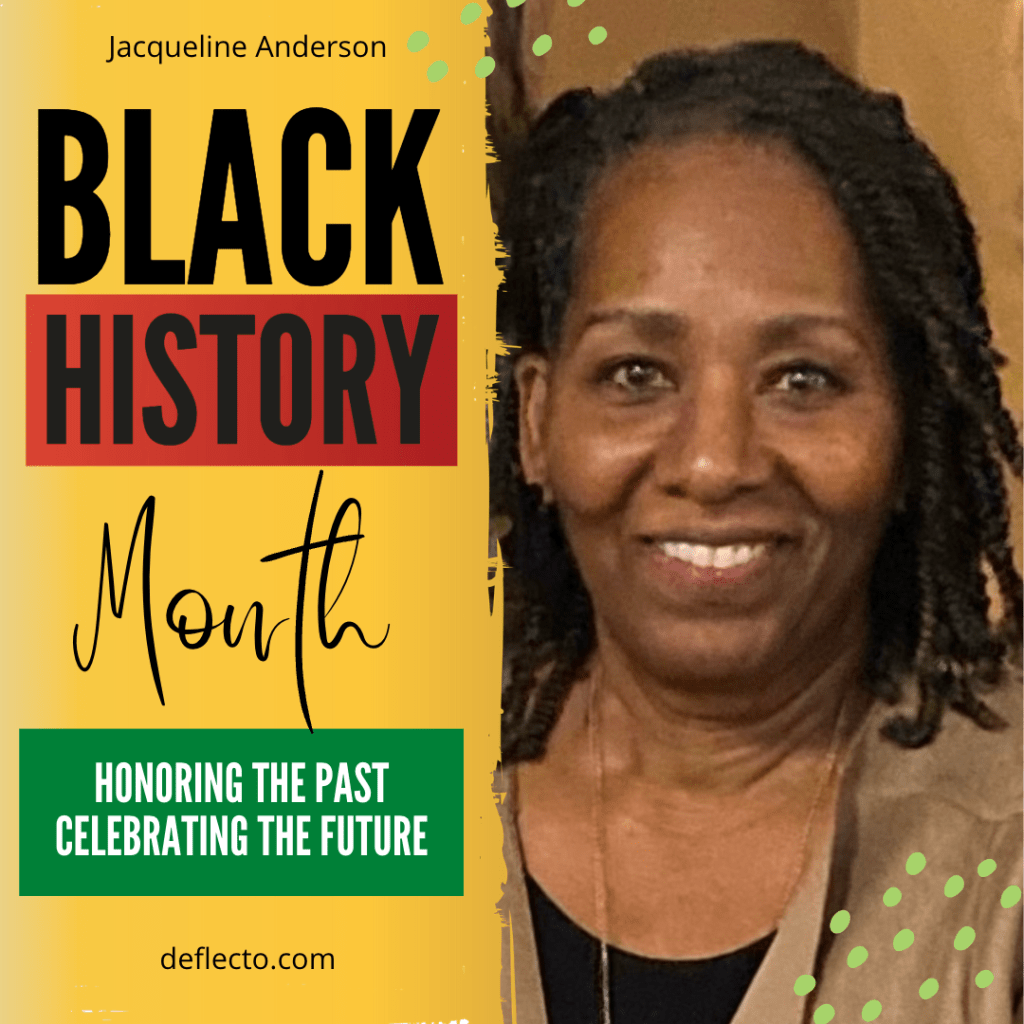 In February, the United States celebrates Black History Month. Officially recognized in 1976, Black History Month has been an important month of acknowledgment every year since. This month celebrates the achievements of Black Americans in the past and present of our country, and the ongoing successes they continue to have. At Deflecto, we are honored to observe the month, while of course remembering that this celebration and acknowledgment must go beyond just one span of time.
To honor Black History Month and the continuing story of Black history and excellence,  Deflecto would like to highlight some of our own employees.
In today's post, we're spotlighting Jacqueline Anderson. She has been an employee of Deflecto for 23 years, here's a little bit more about her in her own words:
What has been your biggest inspiration? My family has been and remains my biggest inspiration. I come from a large family (3 boys and 4 girls). Our parents pushed us to be the best at all that we set out to accomplish with an emphasis on education. They moved to Indiana from the Mississippi delta, in 1955, after the birth of my oldest sister. My father grew up as an only child. He wanted a large family but didn't want to raise his children in the deep south, to be faced with the same prejudices he encountered while in Mississippi.
What does Black History Month mean to you? It is important to me, since prior to 1976 when President Gerald Ford extended Black History Week to be observed during the entire month of February, it was primarily recognized only in the black communities. Throughout middle school and high school, I learned so much about men and women who looked like my parents. To this day, it has inspired me to make it a point, to pass this knowledge on to my 5 grandchildren. One of the greatest experiences was having my father's 44 grandchildren and 48 great-grandchildren come together to listen to his first-hand experiences of growing up black in Mississippi from 1933 to 1955.
What do you wish people would know? Black History is not a trend nor a fad, only to be explored each year during the month of February. It should be explored and talked about, as students are taught and learn about world history. I say world history because the US is not the only country to observe Black History Month. It is also observed in Canada, Ireland, and the UK. History should be inclusive of all of the many positive contributions that have been made by people of color. Our history should serve as a learning tool, year-round, that represents the accomplishments and accolades of everyone who have contributed to making our lives better.
Back to Blog List